You can see it in a child's eyes.  "This is our car?"  "This camera is mine?  Really?"
Creating meaningful change for Washington County families requires meaningful supports. As people make their way out of poverty, something as seemingly simple as a full gas tank or help with a security deposit can mean the difference between forward progress and moving backwards. As the CCC creates and supports changes at the system level, we also work to remove barriers to individuals and families motivated but struggling to go to school, find and keep employment, and provide for their children. It's a critical part of our mission and work.
You can help! While the CCC engages in very little fundraising from individuals, we accept donations that we can put to use removing barriers for families as they achieve their goals and realize dreams for themselves and their children.  Donate here.
Your donation supports these important CCC barrier removal efforts:
Coming up on its tenth-year anniversary, the Hope Fund helps Washington County families working with CCC partners to overcome barriers to family success and reach their goals. The Hope Fund provides for one-time financial supports, s so a parent can safely get to work and keep their job, or paying a deposit on a new rental so a family has safe, stable housing. Applications are considered in areas relating to housing, transportation, medical, mental health, dental, employment, and education. The Hope Fund has changed outcomes for over 600 families since its inception, contributing over $350,000 for auto repairs or purchases and over $230,000 for housing requests.  The Hope Fund simultaneously builds assets and stability for families and expands the resources available to providers. "The Hope Fund allowed me to have a safe vehicle to get to work and class without having to fall behind in other living expenses."
The Dream Fund was created in 2016 when founding director, Marjorie Withers, retired. Marjorie had a vision of a fund that could support children and young adults with dreams for opportunities that would bring them joy but were beyond the financial capacity of their families. Five years later, the Dream Fund is still kindling hope and creating access to experiences that build self-esteem, resilience, and skills.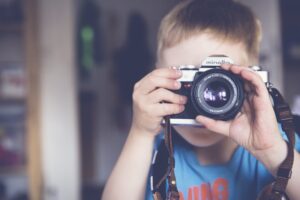 That has looked like buying a guitar and paying for lessons, enrolling a child in a camp where she learned to swim, or paying for the equipment so a Passamaquoddy child could learn traditional drumming. Over 200 Dream Fund awards worth $65,000 have allowed young people to pursue their passions and build relationships with peers and caring adults. All of these funds come from donors like you. The Dream Fund helped rebuild bridges between a twelve-year-old boy suffering from PTSD and his mother. Mom applied to the fund for a digital camera so her son could document their visits to nearby parks after observing his interest in photography. Photography not only helps him with his PTSD, it enhances the quality time spent with his mother creating a positive outcome for this family.
The Joy Fund is a new barrier removal program seeded by a Washington County real estate agent to help first-time home buyers in Washington County by providing up to $1,000 towards home inspections. Home ownership is the most expensive & important investment an individual can make in themselves, their future, their family, and their community, but often prospective buyers just can't afford that extra cost to ensure their new home is safe and livable.
Flex Funds are immediately-available resources for families during emergencies or for small, important expenses. Integral to the success of CCC model programs like ECCO and Bridging, Flex Funds may be used for childcare during a medical appointment, meal vouchers for parents whose infant is in the hospital, specialized equipment for children with mobility challenges, or simply helping a family buy diapers. Flex Funds help service providers respond quickly to barriers that pop up unexpectedly. Left unaddressed, these barriers can set a family back or stop progress altogether.
How you can give:  The CCC can accept electronic payments on our Givebutter site here, or checks and money orders payable to the Community Caring Collaborative at this address:
Community Caring Collaborative
PO Box 224
East Machias, ME 04630
To be as responsive as possible, the CCC will direct your support wherever it is most needed. Your gift will be processed by our fiscal sponsor, Sunrise Opportunities, and is fully tax-deductible.
Thank you!